Storyland Abuse and Neglect Policy
Your guide to Storyland Abuse and Neglect Policy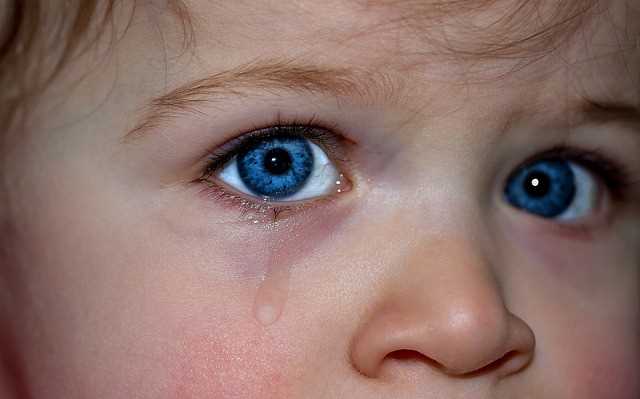 Storyland Abuse and Neglect Policy
Storyland Preschool and Childcare Center's Policies on Preventing and Responding to Abuse and Neglect of Children
At Storyland Preschool, we take Abuse and Neglect of Children exceptionally seriously and do whatever we can to assure that all children are safe, free of abuse and neglect, and are cared for in the way that all children deserve.
Storyland encourages daily practices that achieve our goals of keeping children safe and free of abuse or neglect to prevent abuse and neglect at the center.

Storyland Abuse and Neglect Policy
Part One:  Annual Child Abuse and Neglect Training
Each teacher and staff person is required to have annual training in the detection and prevention of child abuse and neglect. This training includes the following categories:
Appropriate discipline methods that include positive guidance and age-appropriate ways to teach children appropriate behaviors in a gentle, caring manner.  Our discipline program training also contains practices that are prohibited and those that will get a staff member an immediate termination.  During this part of the training, we refer to the State of Texas Minimum Standards, §746.2805 (1 - 9) and §746.2807.


The annual training in child abuse and neglect covers a variety of different topics in addition to correct methods of discipline.  

Annual Training Table of Contents
Objectives 
What is Abuse? 
Take this Quiz
Defining Abuse 
Types of Abuse 
Neglect 
Neglect Citation: Fam. Code § 261.001 
Parents of Neglected Children 
Indicators of Neglect 
Physical Abuse 
Physical Abuse Citation: Fam. Code § 261.001 
Indicators of Physical Abuse 
Check List of Physical Abuse Symptoms 
Sexual Abuse 
Sexual Abuse/Exploitation Citation: Fam. Code § 261.001 
Indicators of Sexual Abuse 
Children up to age 3 may exhibit: 
Children ages 2 to 9 may exhibit: 
Symptoms of sexual abuse in older children and adolescents include: 
Emotional Abuse (Also called Psychological Abuse) 
Types of Emotional Abuse 
Emotional Abuse Citation: Fam. Code § 261.001 
Indicators of Emotional Abuse 
Results of Child Abuse 
Who abuse children? 
Abuse Statistics 
The Cost to Society 
Risk Factors 
Reasons children Might Not Tell the Truth about Abuse /Neglect 
Your Legal Obligations 
Child Abuse as it Pertains to Child Care Teachers working in a Licensed Facility in Texas 
Child Abuse and Minimum Standards 
Ways that Child Care Workers can protect themselves from being unfairly charged with abuse or neglect violation 
Helping Abused and Negl ted Children 
Helping a Child Tell His Story 
Help for Abused Children 
Working with Abused Children in the Classroom 
Behaving Aggressively 
Hurting others without seeming to care 
Deliberately Annoying Others 
Being Hyper vigilant 
Dissociating Themselves 
Fearing Failure 
Preventing Child Abuse and Neglect 
Is spanking okay? 
When Spanking Becomes Abusive 
Preventing child sexual Abuse 
References 
For a complete copy of the training, please click here to download our employee training on Child Abuse and Neglect.

Part 2: Increasing Awareness of Abuse and Neglect Issues
At Storyland, in addition to the annual training, we make it our ongoing policy to increase employee and parent awareness of issues regarding abuse and neglect. This would include things such as warning signs that a child may be a victim of abuse or neglect and factors indicating a child is at risk for abuse and neglect. 

Methods Used to Increase Awareness
Employees
We accomplish this task through monthly training/staff meetings, individual consultations with individual staff members, and overall policy of encouraging staff to report any signs that they notice that might indicate abuse or neglect to both the office staff and the State of Ohio, Licensing Department. 
If any teachers are unsure, they are encouraged to report to the director, and at a minimum confidentially discuss the matter.  Any suspected cases of abuse or neglect are reported immediately to the appropriate authorities within the State of Texas government

Parents
Parents are made aware of these policies through ongoing communications and the yearly updated Family Handbook.  If staff feel that a family may be experiencing stress that could possibly lead to abuse or neglect, they will direct the parent to seek help.  A list of resources is provided at the end of this policy.

Part 3: Awareness of Abuse & Neglect Prevention Techniques
At Storyland, it is also our policy to assure that employees and parents are aware of prevention techniques for child abuse and neglect.  This is accomplished in some ways.

Employees receive their yearly training in abuse and neglect training that includes ways to prevent abuse and neglect.  Please see the Table of Contents for our Child Abuse and Neglect training, above or refer to the link directly to he entire document.


Ongoing discussions and training happen monthly at the Staff meeting where the director can present a short practice or an open debate where staff can review and participate in a dialogue about possible abuse or neglect scenarios and the best way to prevent them from occurring.


Teachers are encouraged to counsel parents as appropriate about ways to prevent abuse and neglect from happening.  Parents are invited to participate in parent training programs in the community that help them with proper discipline techniques, prevention of stress and ways to identify when a situation could lead to abuse. 
Part 4: Coordinating with Outside Agencies
At Storyland, it is our policy to identify and communicate strategies that can be implemented to coordinate our center with appropriate organizations.  At Storyland, we realize that our expertise does not extend beyond the scope of intervention typical of a childcare worker. 
For this reason, professionals trained in dealing with abuse and neglect are engaged to assure that anyone in need is connected with the appropriate services.  We make referrals as needed and encourage those affected get professional help.


It usually is the Director or Assistant Directors that provide such references, but the Director may elect others to perform these duties when appropriate.
Part 5: Abuse or Neglect Victim Assistance
At Storyland, it is our policy to assure that anyone who may be a victim of abuse, including parents who has a child a child that is a victim of abuse or neglect have the necessary resources to obtain assistance and counseling. 
The center maintains a list of resources that can be provided to parents, teachers, or other interested parties that include both local and national agencies that may be able to provide assistance.  These are provided in the form of a hard copy in the Storyland office or can be obtained here. 

Abuse and Neglect Resources for Parents, Guardians, Staff and Others
As part of Storyland Abuse and Neglect Policy, we offer a list of national, state, and local resources for those who would like more information about child abuse and neglect. This list is not exhaustive, but rather gives you some ideas to start your research.  We added both national as well as local resources.  
National Resources
National Child Abuse Hotline:  1-800 4 A CHILD or 1-800-422-4453

"Every year more than 3 million reports of child abuse are made in the United States. It's a terrible epidemic that we at Childhelp are dedicated to put an end to. To do this, we need to first increase awareness of the issue itself." 
This site is devoted to helping victims of child abuse and neglect through prevention, intervention and treatment. Find up-to-date definitions and information on the problem and discover ways you too can help.
---
Trauma and Child Abuse Resource Center (American Academy of Child and Adolescent Psychiatry)
This site provides information and resources about child and adolescent psychiatry for families, caregivers and other professionals  including information on abuse and neglect. There is a large database of information on all aspects of abuse including physical, sexual, emotional abuse and neglect and Interpersonal violence in addition to other mental health disorders affecting young people.
---
Child Welfare Information Gateway:  Preventing Child Abuse
Child Welfare Information Gateway promotes the safety, permanency, and well-being of children, youth, and families by connecting child welfare, adoption, and related professionals as well as the public to information, resources, and tools covering topics on child welfare, child abuse and neglect, out-of-home care, adoption, and more.

---
Children's Bureau Abuse and Neglect
The Children's Bureau (CB) partners with federal, state, tribal and local agencies to improve the overall health and well-being of our nation's children and families. With an annual budget of almost $8 billion, the Children's Bureau provides support and guidance to programs that focus on strengthening families and protecting children.

---
Local Resources
Texas Child Protective Services
Texas Child Protective Services has a four part mission to
Provide services to children and families in their own homes
Place children in foster care
Provide services to help youth in foster care successfully transition to adulthood
Help children get adopted
This extensive website provide information and assistance to families throughout the State of Texas.
---
"At Family Support Services, our vision is "a community where individuals and families are healthy, stable, and violence-free."
Family Support Services offers many programs to achieve their mission in Amarillo, Canyon and across the Texas Panhandle. Their services are available at no cost or on an affordable sliding scale basis.
Information on our programs can be found on their website or through calling the main office at 806.342.2500 Monday-Thursday, 8am-8pm, and Friday, 8am-4:30pm.

They also offer a Crisis Hotline for victims of domestic violence and Sexual Assault at 806.374.5433.

"Family Support Services of Amarillo (FSS) is a private, non-profit, multi-service agency that has provided a continuum of services for over 100 years. The agency provides domestic violence/sexual assault services including a family violence shelter, a veteran resource center, counseling, and prevention/education services"

---
Family Support Services Domestic Violence Help
Part of FSS, the Domestic Violence Department provides emergency assistance, housing, legal and financial, counseling, support, children's services, and community outreach services. You can get information on their website or by calling the hotline at 806-374-5433 which is operated 24 hours a day, 7 days a week.
---
Amarillo College offers continuing education periodically on child abuse and neglect to area residents.  This latest training has lecture notes and resources that you can download directly from their website on the Effects of Child Abuse.
---
Top Amarillo Child Abuse Lawyers
This site maintains a list of attorneys in Amarillo and surrounding areas that deal directly with Child Abuse.
---