About Us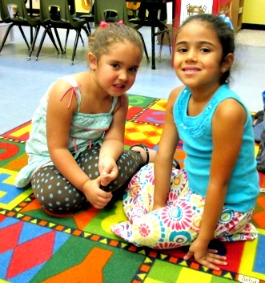 Welcome and thank you for visiting.  Please allow me to tell you about us.   FTK Childcare, LLC. operates Storyland Preschool.
Mrs. Karissa Ellison is the owner/director. We have a rich tradition of providing quality education for the residents of Amarillo.  
The school first opened in 1960 and has remained one of Amarillo's premiere preschool.  We are committed to following the longstanding tradition of excellence and continually strive to enhance the program as new research becomes available in the field of Early Childhood Education.  
Mission Statement

Our Mission is to enhance the lives of young children and their families through high quality early care and education

About Us

We are a team of over 25 caring individuals whose passion is children.  Most teachers hold a college degree or are pursuing a degree.  
Many teachers also hold a Child Development Associate credential.  All have extensive experience and continuing education in the field of Early Childhood Education.  
Each staff member is fully screened, fingerprinted and have a FBI and Central Registry background check completed.  
All are certified in CPR and First Aid.  

Our Philosophy of Early Childhood Education

We believe that the first years of a child's life are critical to the development of a positive, self-confident, happy, capable learner who will later become a competent, happy, and successful adult.  
We also believe that a clean, safe, nurturing, high quality, developmentally appropriate environment outside of the home is beneficial to the child.  
The needs of the whole child must be taken into account and these needs fall into the five domains of cognitive, physical, emotional, social and spiritual.  
Each child is unique and possesses particular abilities, interests, and learning styles.  We believe that addressing these areas in a structured well-planned, high quality early childhood program will help develop positive attitudes towards learning that will enhance self-esteem and overall well-being.

Our Affiliations

We are members of N.A.E.Y.C. (National Association for the Education of Young Children) and the Texas and Panhandle affiliate groups (T.A.E.Y.C and P.A.E.Y.C.) 
Our teachers receive additional training through Region 16, Amarillo College and P.A.E.Y.C.

We also partner with Tippi Toes to provide dance lessons, TOT's to provide basketball, and participate with Stretch n Grow to provide additional physical education instruction for most of our children. 
We accept CCS for eligible parents administered through the Texas Workforce Commission and our meal plans are in line with the requirements of the Child and Adult Food Program.