Child Care Food Program: 
Storyland Preschool Needs CACFP and So Do You!

Healthy fruits are part of a healthy diet.
What is the Child Care Food Program and what does it mean for you?
Storyland Preschool strives to provide the best care for our children and the best service for our parents.  This Philosophy goes beyond a great education and preparation for later school success.  We think great care involves providing an atmosphere where each child grows and thrives in all areas of development. 
Those four areas of growth that we consider when creating the entire program include physical, mental, social and emotional development.   To provide the best of each domain, we must look at each component individually and collectively.
The Child Care Food Program assures that children get the right quality and amount of food for healthy development
Take physical development for example. . .
The first thing that often comes to mind is exercise and fitness.  This is certainly a big factor, but good nutrition is equally important.
On and Off the Child Care Food Program

We want to provide all the essential nutrients that your child will need while in attendance at Storyland.  For that reason, we have chosen to serve two meals and one snack because most of our children are in care for approximately  8 to 9 hours.  Some slightly more or less, these meals are spaced out in such a way that no one goes hungry.  Beyond spacing and quantity of food, we need to look at the actual meals and what is served.
Several years ago, we made the decision to leave the U.S.D.A. child care food program.  At the time, the staff and director determined that the time involved in implementing the program interfered with all the other things we were trying to accomplish.
We have since determined that this may have been a bad decision on our part.  Administering a federal contract is extremely time-consuming requiring the efforts of nearly everyone employed at the center.  The demands of the Child Care Food Program are tough and very demanding. But what the CACFP (Child and Adult Care Food Progam) allows and requires centers to do is provide better nutrition by reimbursing part of the cost of food.
What is the Child Care Food Program (CACFP)?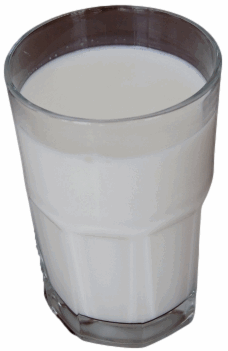 Children receive at least two servings of milk each day and sometimes more.
The CACFP is a state-run program that gets funds from the federal government through the U.S.DA.  This program sets out the standards, rules and regulations that all centers must follow if they want to participate. In the State of Texas, the Department of Agriculture runs the program with the help of educational organizations.  Here in Amarillo, Region 16 is involved and ready to assist us as needed.
Let's look at what the CACFP expects child care centers to serve:
Breakfast
Each meal must include at least one serving from the bread group and one from fruits and vegetables accompanied by a glass of milk.  The bread group consists of cereals, muffins, and other foods made from various grains.
Lunch
Lunch according to the program must consist of foods from at least five different areas:
A Glass of Milk, Meats or meat substitutes, two vegetables or fruits, and one serving from the bread group.
Snack
Two servings from two separate categories are required to meet the requirements.   The groups include the milk group, meats, fruits and vegetables and the bread group.
It is not quite as simple as this, but you get the idea that children will receive much more variety and enjoy more nutritious meals and snacks.
Quantities of foods are also mandated, but seconds are always encouraged and made available to those children who many want more.
How Does Storyland Become Part of the Child Care Food Program (CACFP)?
Just like any organization, writing a grant for federal money, or a company becoming a federal contractor, Storyland must do likewise.  We must qualify, submit a lengthy application, and expect to be frequently monitored throughout the year by representatives of the  TX Department of Agriculture.  

Eligibility Requirements

First, to qualify, we must prove to the government that we are in a geographic area where there is some need. 
Second a certain percentage of families must be eligible for free or reduced lunches in a public school.   There is also an extensive list of additional requirements but for the purpose of this article, we won't bore you with the details.
If we cannot demonstrate that some of our families are qualified for reduced or free lunches in the public schools, then we cannot participate. 
The only way that we can prove this is by asking parents to complete a form providing income information.  Many parents are reluctant to do this and rightly so.  Rest assured, Storyland understands these concerns and this information is kept entirely confidentially.
Benefits to Parents and Children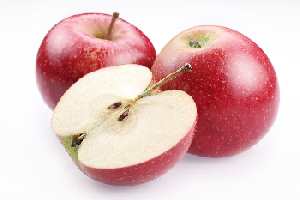 What benefits can we see as a result of being on the Program?
Storyland can benefit by receiving funds from the government to help pay for the costs of higher quality foods.  Right now we are providing adequate meals, but we could do better.  For example, compare these meals:
Breakfast: 
____Cereal with Milk
____Whole Grain Cereal with Milk, Banana, Apple or Orange
Which would you choose for your child? 
Consider Lunch: 
_____Bologna Sandwich, Chips, Milk
_____Ham and Cheese Sandwich, Homemade Vegetable Soup, Fresh Fruit Salad, Milk
Snack: 
___Popcorn
___Sliced Apples and a Blueberry Muffin
Providing a wider variety of foods, in the right quantities of the nutrients needed for optimal growth is our goal.
New Program, Yucky Foods

Does this mean we will start serving meals and snacks children will not eat?
Certainly not.  We know children.  We know what they like and we know what they will eat.  We also know that children will eat nutritious foods if they are prepared and served in a pleasing manner.  It also assures you that if your child doesn't like a particular food, there is enough variety of other choices that he will never go hungry.
We know you have many questions about Storyland being part of the Child Care Food Program.  As we get closer to being accepted into the program, we will be adding to this page with updates, frequently asked questions, and additional information.  For now, we hope you will provide us with the form requesting income eligibility that was sent home with your child.